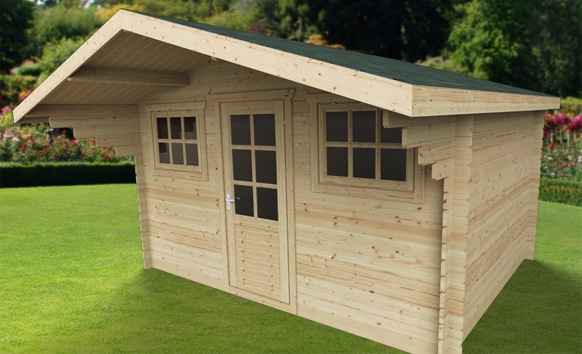 Wooden Garden Houses from Lithuania
A tree – is the oldest companion of the mankind, a source of energy, and a traditional building material. Wood – is the natural material with low thermal and sound conductivity, environmentally friendly, well suited to any interior, and just all loved.
A summer housе is often needed in the garden. Our garden houses are multifunctional. Wooden garden houses from Lithuania are made of spruce wood. Border thickness can be 28 mm, 45 mm, 58mm, or 70 mm. The windows and doors are of rural-type or the European standard. We do take into account our client's wishes when constructing such house.
Garden houses assortment
We offer you 20 different models to suit a variety of needs: bungalows, gazebos, bath houses, semi-open carport store: