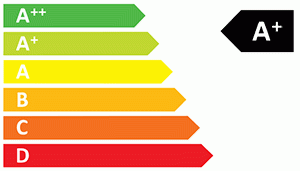 Our company is the first company in Lithuania to produce 92 mm thick windows.
Glass thickness 48 mm (4*18*4*18*4);
The thermal conductivity coefficient of insulating glass is 0.50 W (m2K);
The thermal conductivity of the window 0.78 W (m 2 K), A+ energy class
For more information, please call: + 370 445 48 246
Due to the rising prices of energy resources, more and more different types of fuels are used for heating of buildings. To reduce costs, we offer a warm window, which allows saving on the heating budget for a house or apartment.